This has been a fabulous week for everyone at The Stocksigns Group. On Tuesday 20th June, our Managing Director, Danny Adamson, attended the Royal Society for the Prevention of Accidents (RoSPA) Gala Award Dinner to present a cheque for over £10,000, as part of our fundraising efforts for the charities Brighter Beginnings Campaign.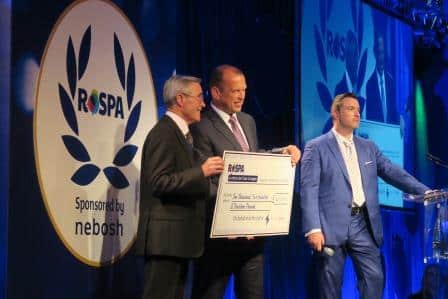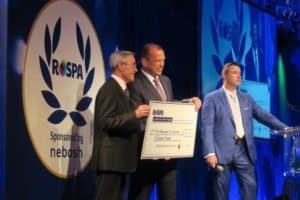 As the official signage partner of RoSPA, Stocksigns have been supporting the charity for almost a decade and since the beginning of the year, we have been fundraising for the Mount Toubkal Trek which took place in May. The trip saw an intrepid team of 12 climb to the summit of North Africa's highest mountain. What, from the warmth of a Surrey office, seemed a daunting prospect really was a test of both endurance and physical strength with the team tackling freezing temperatures and sheer drops on their route to the top.
We were thrilled with the support we received from so many of our suppliers, family and friends, all of whom contributed so generously.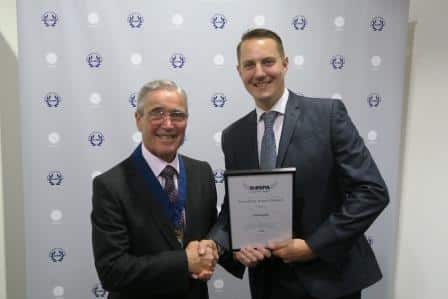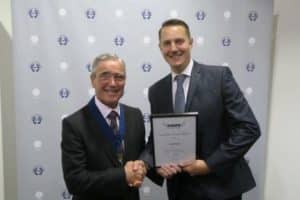 The fundraising efforts of David Cload, Projects and Survey Manager, who arranged and led the trip were also recognised when he received the prestigious RoSPA Guardian Angel Award at the dinner hosted as part of this year's Safety and Health Expo 2018.
Our loyal customers also contributed to this fantastic total, which included donations made as part of our New Year sales promotion.
On behalf of all the team at Stocksigns, we would like to say a huge thank you to everyone involved in helping reach such a fantastic amount for a worthy cause.
To find out more about the work of RoSPA and the Brighter Beginnings Campaign, please visit their website www.rospa.co.uk.