Here at Stocksigns we have a passion for raising money for charity. Not content with just a sponsored walk we have set ourselves the monstrous task of completing the 3 peaks challenge! This adventure will see us climb the 3 highest peaks in Scotland, England and Wales in a 24 hour period.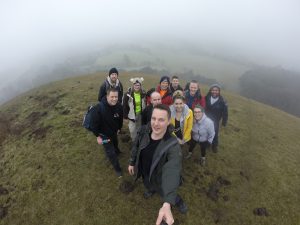 The team: Danny A, David D, Dave C, Nicolle, Emma, Daryl, Neil, Danny P, Max, Poli, Jenny and Pete.
This epic quest will take place on June 23rd-24th. The adventure kicks off in Scotland where we will begin with the most difficult of the 3 mountains: Ben Nevis. This beast is the highest mountain in the UK with a height of 4,411.18 ft! Setting off on the Friday at 4pm we aim to reach the summit at around 6.30pm and then descend in twilight, hopefully without getting lost!
Our dedicated driver Pete will then chauffeur us down South until we reach the picturesque Peak District in England. Beginning our ascent, at the unfavourably early time of 3.45am, of England's highest peak, Scafell Pike. With a height of 3209 ft. it is the smallest of the 3 mountains, despite this it is in parts the most technical to conquer which will see our legs and spirit pushed to the max. Aiming to have completed our second peak by 7am we will then make our way to the third and final mountain, Snowdon, in beautiful Wales.
No doubt exhausted and tired we will arrive at Snowdon's summit at 3pm. Then we will make the final push and descend, no doubt delirious and sore,  to finish the challenge to arrive at the base of Snowdon for 5pm!
Raising money for RoSPA's Brighter Beginnings
We are putting ourselves though this mighty challenge to raise money for our partner RoSPA's (The Royal Society for the Prevention of Accidents) Brighter Beginnings campaign. Celebrating 100 years of reducing risk RoSPA have decided to focus on looking to the future to keep children safe. With accidents being the largest killer of children and young people they have decided to implement some fantastic features to promote safety such as:
A Parent Hub – with helpful information to keep children safe such as bedtime and bathtime
A free phone helpline called Life line, developed for parents to give advice and support in protecting their children from accidental harm
To find out more about this great campaign click here.With healthy & safety being at the heart of what we do, being able to support RoSPA in keeping children safe is a cause we are proud to support! You can find out more about our partnership with RoSPA by checking out our page.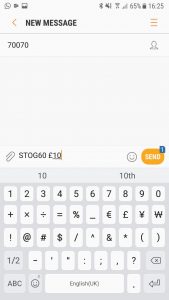 How to donate
We are aiming to raise £4000 for this great cause and we ask you to kindly support us on our quest. You are able to donate in 2 ways:
Online via our just givingpage
By text: Just text STOG60 with the amount you would like to donate to 70070
Your support is greatly appreciated and your generosity will make a difference in saving lives and reducing injury. You can follow our training and progress via our twitter page . Just enter the hashtag #teamstocksigns to find us!