A comprehensive range of materials
In addition to the more standard sign materials, Stocksigns can supply custom made signs from a broad array of materials. See below for a quick rundown of some of the standard and bespoke materials we have available. Other materials are always available on request.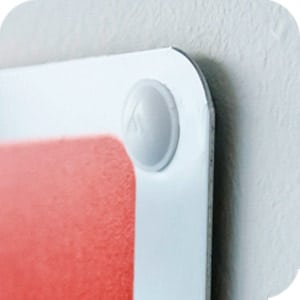 A long-lasting, lightweight yet durable and recyclable metal that can be used for both interior and exterior signs.
Available on rigid plastic and self adhesive vinyl, this 'glow in the dark' material provides temporary visibility in the dark, making it ideal for fire signage. In line with the PSPA, standard signs are produced on Class B. (Class C material available on request.)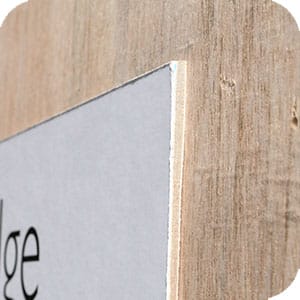 Part of our Enviro Signs range, this fibre based board is ideal for temporary indoor signage. It is fully recyclable and compostable and also contains up to 60% post-consumer recycled material and can last up to 6 months.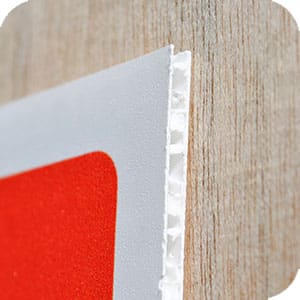 Eco-Friendly Non-PVC Board
Part of our Enviro Signs range, this board is a sturdy and smooth material and is a prefect non PVC alternative to correx. Although recyclable, Correx contains PVC which has high amounts of chlorine, so this non-PVC product is far more eco-friendly choice.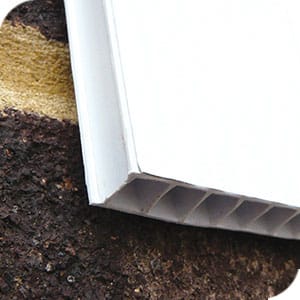 A durable yet lightweight corrugated PVC material particularly suited to temporary
signs and is a popular choice in the construction industry. Available in 4mm and 10mm thicknesses.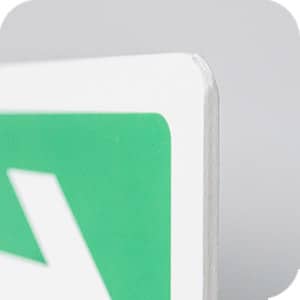 A versatile PVC foam sheet with a smooth matt finish. This material is often used for
temporary signs requiring a superior look. Available in 1, 3 and 5mm thicknesses.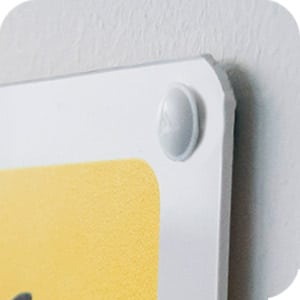 Our best-selling material choice, 1mm semi-rigid plastic PVC is suitable for interior and exterior use. Signs are supplied with square corners, no holes as standard.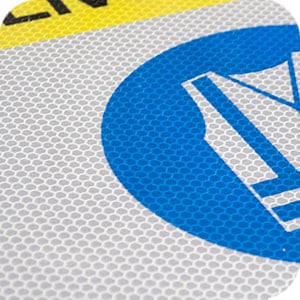 Class 1 or Class 2 reflective material is adhered to aluminium composite as standard, but can be supplied as a vinyl or applied to any rigid substrate. Generally used for traffic signs that can be post or
wall mounted.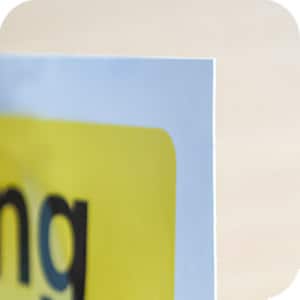 A cost effective high gloss PVC with a peel off backing, self adhesive vinyl is ideal for interior signage. This material adheres to most smooth, clean surfaces including curves.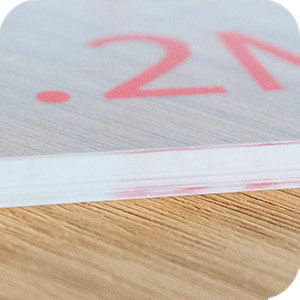 Acrylic is a versatile material that is both lightweight and shatterproof. Best suited to internal signs for a contemporary look as a a cost effective and safe alternative to using glass. Available in 3mm, 5mm and 10mm thicknesses.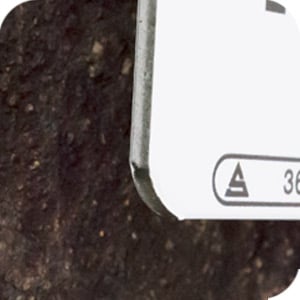 Aluminium Composite Material (ACM)
A strong yet lightweight composite panel which offers a cost effective alternative
to standard aluminium. With minimal scrap value, its use can help deter signage theft. This material is ideal for internal and external use.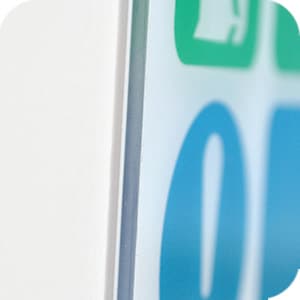 Poly-carbonate is a clear material used as an alternative to acrylic. A very versatile material with a
gloss finish. Compared to acrylic it has a higher impact resistance, is more UV stable and temperature resistant.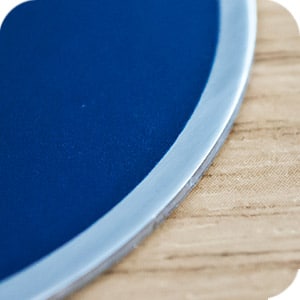 Brushed Stainless Steel is available in two grades. 304 grade material provides a prestigious look ideally suited for internal signs. (316 marine grade available on request for external signs.)
Available in both mirrored gold and brushed silver finish. These special effect finishes create a contemporary look when used on internal signage.