Bespoke signs for the South Terminal
Our Client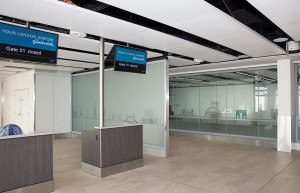 London Gatwick Airport
The Challenge
The Departure Gates in the South Terminal were due to be refurbished. Gatwick wanted to transform the passenger experience by creating London themed design.
The Solution
Working in conjunction with the Gatwick Design Team, Stocksigns proposed custom made window manifestations and wall vinyls to bring the London Skyline to life.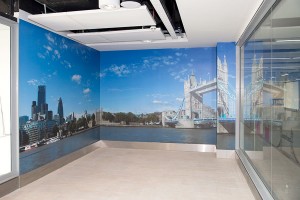 The Process
Having agreed the scope of the project, Stocksigns carried out a comprehensive site survey which allowed for a detailed scheme to be developed. Literally going the extra mile, Stocksigns travelled to central London and took a series of iconic images with a high resolution, full framed camera. The images were then integrated into the scheme which promptly received client approval. Artwork approved, the window manifestations and vinyl's were produced at our Redhill factory and installed, ahead of schedule, by our highly trained Installation Team.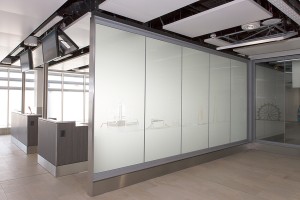 The Result
The newly refurbished Gate Rooms opened on time and with the new London Design. The quality of production, the service provided and the support with initial design ensured a highly satisfied client. David Brown, Gatwick Technical Lead, commented "Stocksigns have a great understanding of our requirements and the complex working environment of the airport."
Stocksigns takes pride in our knowledge of signage and the skill sets we have developed over the past 60 years. Ensuring that large customers, such as Gatwick Airport, can come to us with confidence is of paramount importance to us.
To speak to one of our Sales Team, call 01737 77 40 72.