No Smoking Day is full of help and advice for those who want to quit smoking, and a prompt for others to consider it. With 79,000 deaths recorded in 2015 as a result of smoking, it's no secret how damaging smoking is to a person's health.
To help lower the number of smokers in England, a smoking ban was implemented in 2007 for all enclosed public spaces and vehicles. Today, many establishments are taking a step further and are opting for completely smoke-free premises to create cleaner outdoor environments and help people quit smoking.
Signs play a key role in communicating the smoking policies of your premises, and informing where it is against the law to smoke. The Smoke-free (Signs) Regulations 2012 requires that 'at least one legible no-smoking sign must displayed in smoke-free premises'.
To help you keep in line with regulations, Stocksigns have a comprehensive range of no-smoking signs, including wall mounted, hanging and floor signs.
From the 12th – 16th March, all No Smoking signs bought online are discounted by 20%!
View the full range here.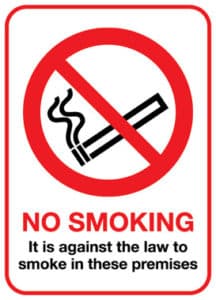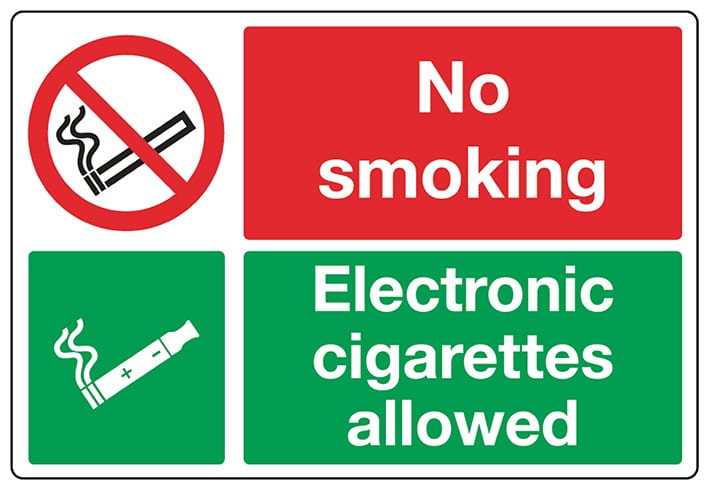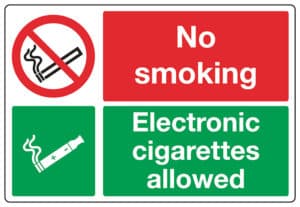 For help on how to quit smoking, please visit the NHS Smokefree site.