Hot off the press and straight from the Graphics and Marketing team we present to you the new Sign Catalogue for Stocksigns 2021.
The new online catalogue makes browsing for our signs a lot easier, we have given it a little revamp. Taken out some old and added some new. Wherever and whenever you need clear prominent signage, we are confident that you will find what you are looking for. However, if this isn't the case, we also offer a full design a sign service which can be found on our website.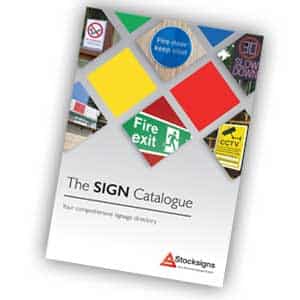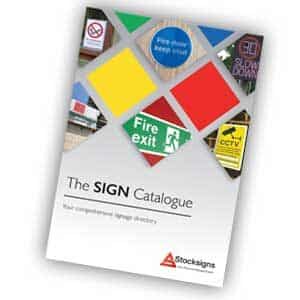 Our catalouge includes all forms of safety signs and general signage including Emergency Fire Escape signs, Road and Traffic Signs, Fire Exit Signs, Photoluminescent Signs and Hazard, and Warning Signs, Covid Signs through to No Smoking Signs. Did you know that there is an LED Safety Signs and Temporary LED Traffic Management Solutions? You can find this in our new catalogue too. We can confidently say that our products are high quality and one of the best you'll find. To ensure it stays that way, all our safety signs are manufactured in compliance with BS EN ISO 7010 and our business is ISO 9001 certified.
Our team has worked so hard on making this new online catalogue easy to follow but if you are unsure of anything you can chat to one of our friendly team members via our live webchat, or pick up and the phone and give us a call. I can promise you; you won't have to deal with any automated messages, and you will be put through to a human key account manager!
With offices and businesses starting to open back up again, now is a good time to have a quick walk around your premises to check if your signage is up to date. Are your exit routes clearly marked? Could you find your way out if you were new to the building? Do you need a one-way system in place? Etc.