Whether you manage a pay & display car park, a customer, employee or visitor car park there are a number of areas you have to consider. Using our experience of working with customers we've pulled together some handy tips so you get it right first time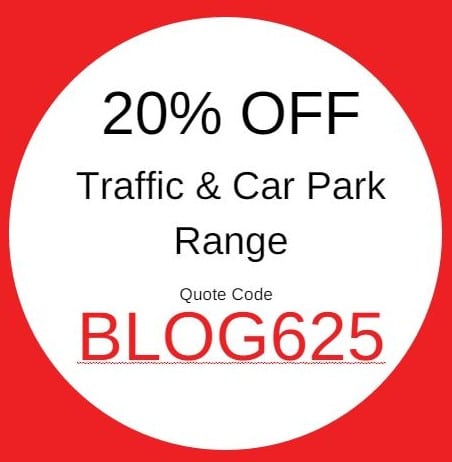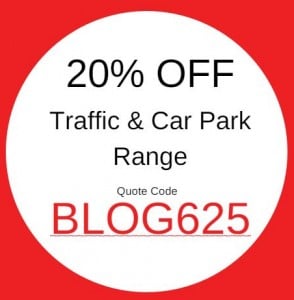 1) Directions
You need to consider wayfinding in your car park under all elements including rain and darkness. Often directions on the ground can easily be missed under these circumstances as drivers have so much to concentrate on. Therefore it is important to include directional and informative signage at the height for drivers to easily see where they need to be going.
2) Disabled / parent and child bays
It is likely that you will have disabled parking and potentially parent and child parking, it is important to ensure these are clearly marked. It will help to reduce the number of drivers utilising these spaces.
3) Speed Limits

Car parks are dangerous places with pedestrians and drivers all in the same place, meaning they need to be managed appropriately. It is important to encourage drivers to drive at a safe speed, our speed limit signs are a cheaper alternative to road signs, as your car park signage doesn't need to comply with highway specifications.
4) Advertising
Signs do not have to be just about information and penalties, they are also a great opportunity to advertise your brand. Simply including your logo on wayfinding signage is essentially free advertising. Stocksigns can adapt any of our standard signs to suit your requirements.
5) Security
In 2014 over 69,000 cars were stolen in the UK, and is a constant concern for many drivers. Even if you are not liable for the loss or damage of vehicles in your car park, you want users of your car park to feel that their vehicle is secure. Whether you have CCTV or not, CCTV and security signage can go a long way to put car park users at ease and deter criminals.
6) Car Park Information
It is a legal requirement to display your opening times and charges, our team of experts can advise on these bespoke signs.While not legally required it's important to ensure that your car park's entrance is easily identifiable so you don't miss out on revenue.
Hopefully our 6 points will help you to audit or plan your car park, if you do have any questions about your signage requirements call our team of
experts on 01737 774 072.
To help you keep your car park safe we're offering 20% off the list price of all standard traffic signs until 22nd July 2016. to take advantage of this special offer quote BLOG625
Lauren Sutton,
Sales Assistant Manager
Terms & conditions: Use code BLOG625 at the online checkout or over the phone. Discounts only available on list price standard items within out traffic and car parks range until 22nd July 2016. not valid in conjunction with any other offer and only valid once.