This autumn, teams from across The Stocksigns Group, will be out and about meeting new customers and saying hello to old friends at a range of events across the South East.

In September, colleagues from Messagemaker Displays will be taking part in the Digital Signage and Interactive Solutions Summit. At this two day event (24th/ 25th September) the team will be on hand to discuss our full range of internal and external LED signs and displays.
digitalsummit.com.

In early October, teams from Stocksigns and First Call Signs will be discussing all things construction with a host of industry professionals at the South East Construction Expo 2018 (13th October). As well as our vast health and safety range, the team will be on-hand to discuss our custom signs, hoardings and
large scale site boards that are now being rolled out to customers in the construction sector across the UK www.constructionexpouk.co.uk.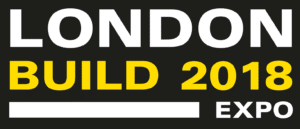 As the month draws to an end, we set our sights on London for the London Build Expo at Olympia. Over two days (23rd / 24th October), the team can be found in the Infrastructure Zone at one of the UK's leading building and construction shows in the capital.
www.londonbuildexpo.com.
If you are attending any of these events, we would be delighted to see you .